57 Woodwork Chisels Carpenters Chisels Marples Taylor All For Restoration (A216)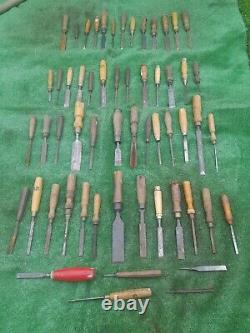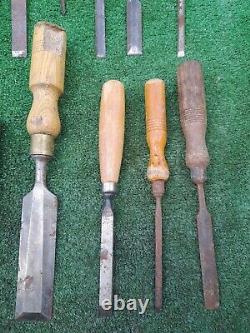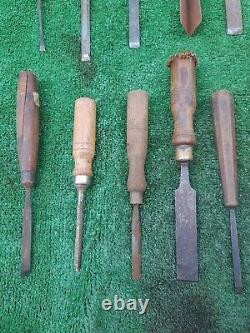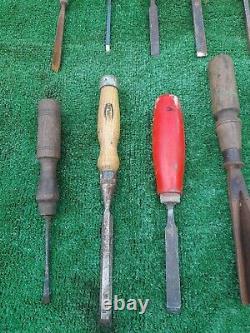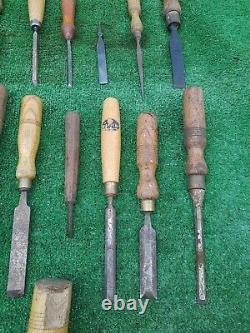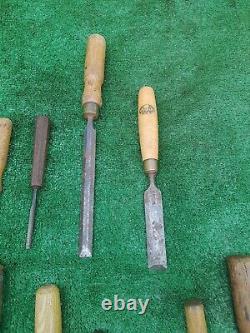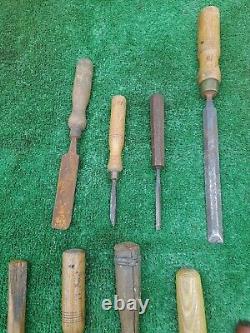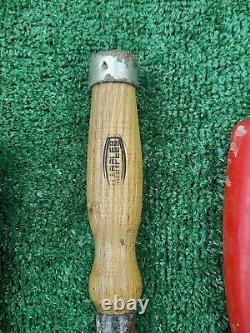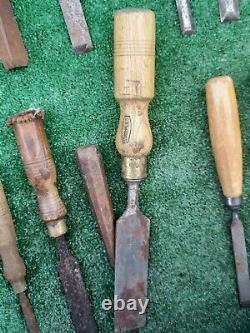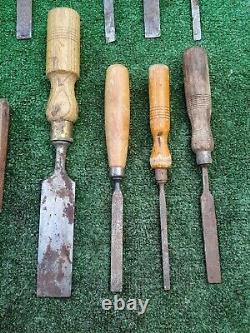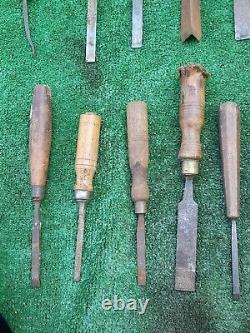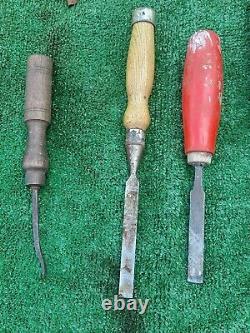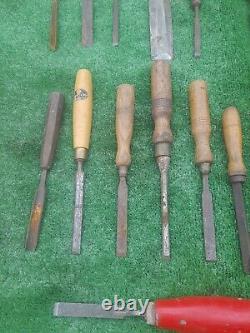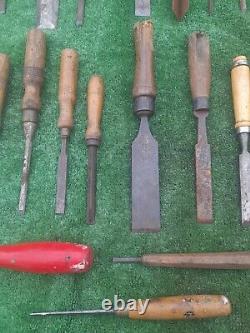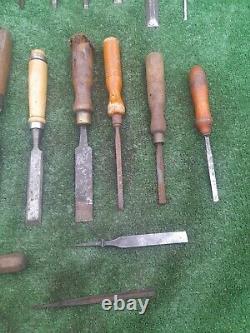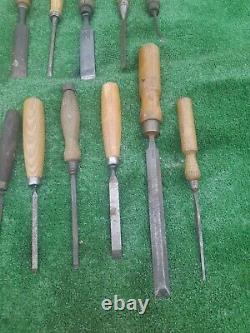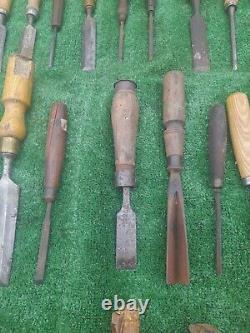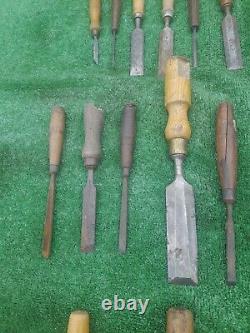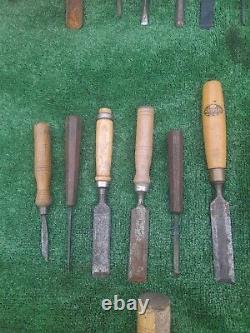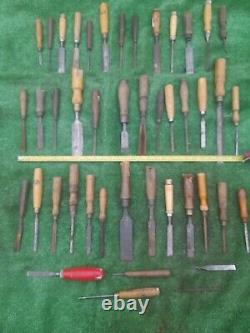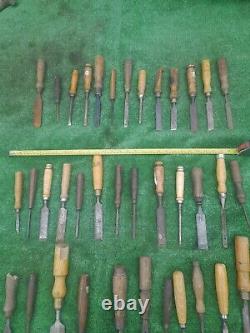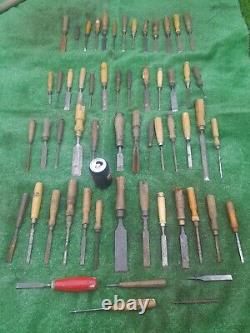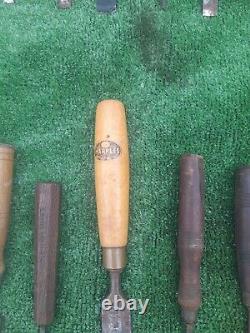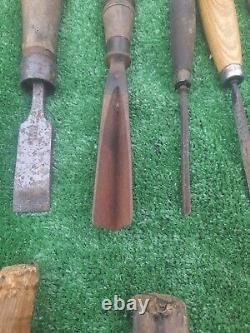 Woodwork Chisels / 57 Chisels / Marples / Ward Payne / Taylor For Restoration, I'm not sure what the correct name or term is for the different designs / shapes. All in used condition / for Restoration, all or some have a few marks / scratches / signs of wear / worn paint / surface rust / some uneven wear / bit of pitting / 3 or 4 or so have chips / scuffs / some need new handles / one has some black sticky stuff on it / woodworm / dings ect. All will need a really good clean and a sharpen, I've just left as found.
Any questions please ask , thanks.

---