GOOD STANLEY USA No. 36 WOOD BOTTOMED LARGE SIZE SMOOTHING PLANE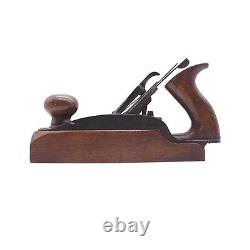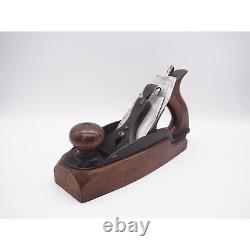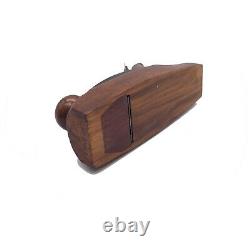 The UK's premier source for quality old woodworking tools for over 30 years. Good patented STANLEY USA No. 36 large size wood bottomed smoothing plane. This is the larger one with 2 3/8 wide blade. Beech base with craftsman added lignum mouth wear insert. Original beech handle and low front knob with no cracks and no damage. Good length original Stanley Blade. Patented 7.9.12 on the front. This is a really nice heavy smoothing plane ideal for planing difficult hardwoods. There is so much of it. We have the largest web sites of antique and vintage woodworking tools both for users and collectors in the whole of the UK. We also hold one of the largest stocks of spare parts and spare blades in the country. Just google Inchmartine Tool Bazaar to see all. Please note all our UK parcels are sent using exactly the same service no matter what the size or weight. We endeavour to send out parcels as quickly as possible but please bear in mind we are in a rural location and sometimes Parcelforce only comes to us twice a week (Tuesdays and Fridays).
All our items are packed with the utmost care and attention so they arrive at you in first class condition.

---