Lot 15 Woodworking Chisel Carpentry Tools 7 Delta Robert Sorby & 8 Freud England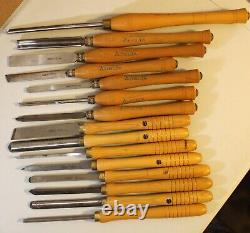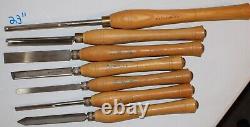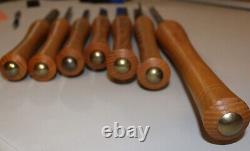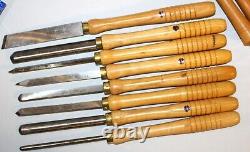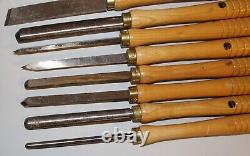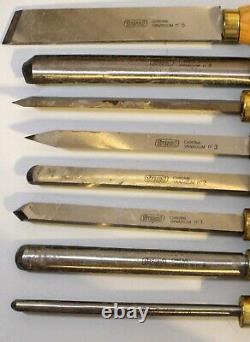 15 Vintage Woodworking Tools 7 Delta Robert Sorby & 8 Freud. Description: Elevate your woodworking projects with this exceptional vintage woodworking tools set, featuring a combination of 7 Delta Robert Sorby tools with minimal use and a set of 8 vintage Freud tools with noticeable use.
This comprehensive collection of renowned brands brings together the craftsmanship of two eras, offering you a diverse range of tools to unleash your creativity. Delta Robert Sorby Tools: Experience the quality and precision of the Delta Robert Sorby brand with this set of 7 woodworking tools.
Each tool has seen minimal use and is ready to assist you in creating masterful woodworking pieces. These vintage tools carry the legacy of Delta Robert Sorby's craftsmanship and provide the reliability and performance you can trust. Freud Tools: Included in this set are 8 vintage Freud woodworking tools that exhibit noticeable use, featuring scratches and scuffs that tell stories of past projects. These well-worn tools have stood the test of time and offer a unique character that adds depth to your woodworking endeavors. While they bear the marks of their previous owners, they remain fully functional and ready to tackle your woodworking tasks.
Both the Delta Robert Sorby and Freud tools have been crafted with precision and designed to meet the highest standards of quality. Whether you're a hobbyist, collector, or professional woodworker, this vintage set offers a wide array of tools to suit your needs and inspire your creativity. Please refer to the photos for a general representation of the tools included in this set. Each tool has its own distinct features and may vary slightly in appearance. Rest assured, we have carefully curated this collection to ensure that you receive a valuable assortment of vintage woodworking tools.

---