RARE ANTIQUE D ROUTER ROSEWOOD 1800s WOOD WORKING TOOL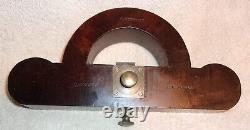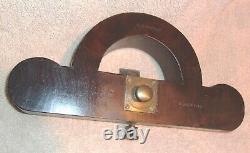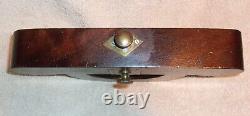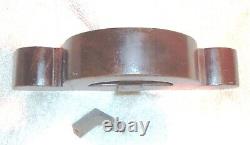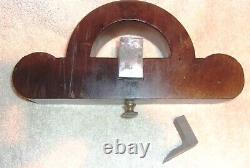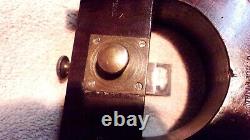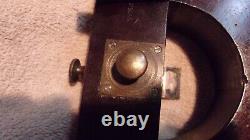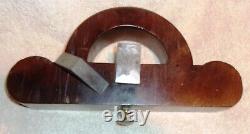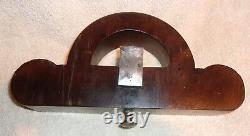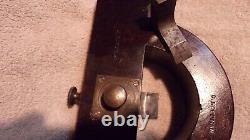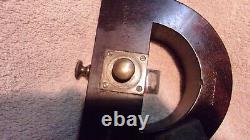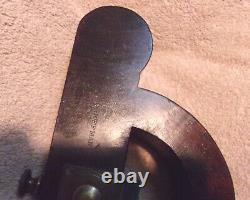 BEAUTIFUL ANTIQUE TOOL D SHAPED HAND ROUTER, SOLID MADE OF ROSEWOOD AND TWO STEEL CUTTERS. BRASS ENGRAVED DECORATION, THE STEEL CUTTERS ARE 5/8 " AND 17/16 ".
HOFFMA N TOOLS AND TOOL CHESTS. I KEPT THIS TOOL BACK IN MY OWN COLLECTION. CARL HOFFMAN BUILT MANY HOMES IN ROCHESTER NY AND BUFFALO NY. ONE BEING THE GEORGE EASTMAN HOUSE (EASTMAN KODAK OWNER) MORE ON THIS IN ROCHESTER NY HISTORY. CARL HOFFMAN BUILT MANY IMPORTANT BUILDINGS.
SOME OF YOU MAY HAVE SOME OF THESE TOOLS MARKED C HOFFMAN. BY ME IN A CO-OP IN E BLOOMFIELD NY. I PUT THIS INFO HERE FOR THOSE BUYERS AS I DID NOT WORK AT THE CO-OP SOME MAY NOT KNOW WHO C HOFFMAN WAS. FEEL FREE TO MESSAGE ME FOR INFORMATION. THIS IS THE ONLY HOFFMAN TOOL I HAVE.

---