Record No. 405 Multi-Plane Complete in Original Box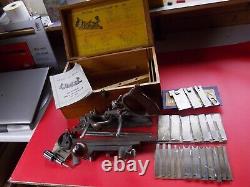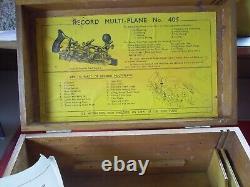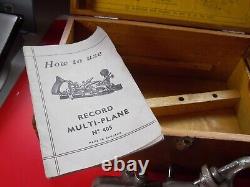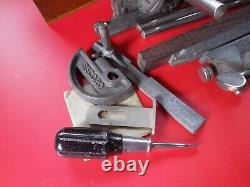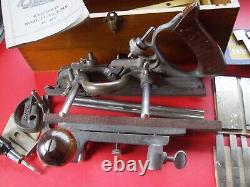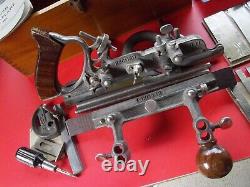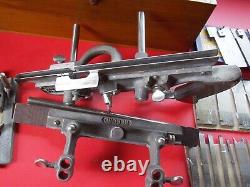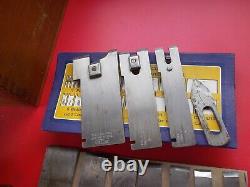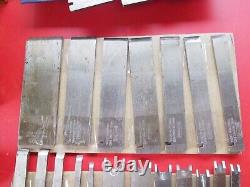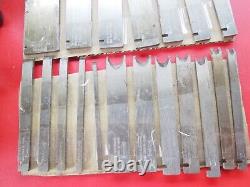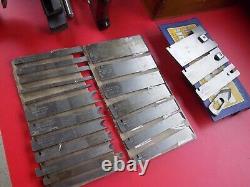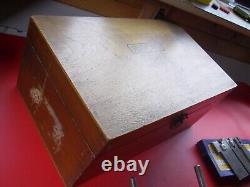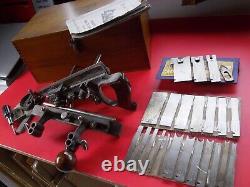 Listed today we have a Record No. 405 Multi-Plane, all complete in its original wooden box.
Includes the 23 cutters, long and short arms, fence, cam, screwdriver, How To Use booklet etc. All in good condition with no splits/cracks to the wooden knob and handle. Mouth is also good with no chips. The nickel plating has worn thin with age and use though!

---