Vintage Stubai Wood Carving, Wood Working Hand Tools, Chisels, Gouges& Planes, Lot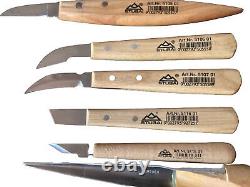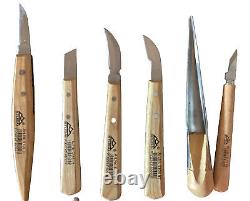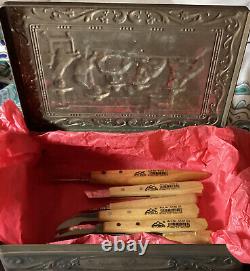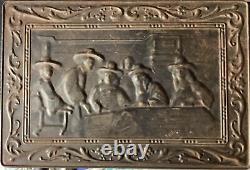 These tools come in a tin box and are perfect for collectors or those interested in carpentry and woodworking. The brand is Stubai, and the material used is metal. These tools are a rare find and are collectable/vintage. They are perfect for any wood carving enthusiast and are of high-quality craftsmanship. The tools are ideal for carpentry and woodworking enthusiasts and are a must-have for anyone interested in this field.
He had two different sets. This Stubai set and another from West Germany. It looks as though this set was barely used. I haven't done anything as far as cleaning or sharpening. As I was taking pictures of the tools, I noticed one that isn't marked Stubai but instead marked Sweden on inside of metal.
Please see photos for a more complete description, photos are of the exact tools you will receive. My dad kept his tools in a vintage tin marked The Syndics of Rembrandt. I apologize for my ignorance regarding vintage tools, but, will do my best to answer any questions.
Thank you for taking the time to check out my listing.

---